Our Leadership Principles
We're deliberate about the environment and culture our team creates. Our shared leadership principles guide how we make decisions and how we treat each other. These aren't just values thrown on a page, we live this day in and day out.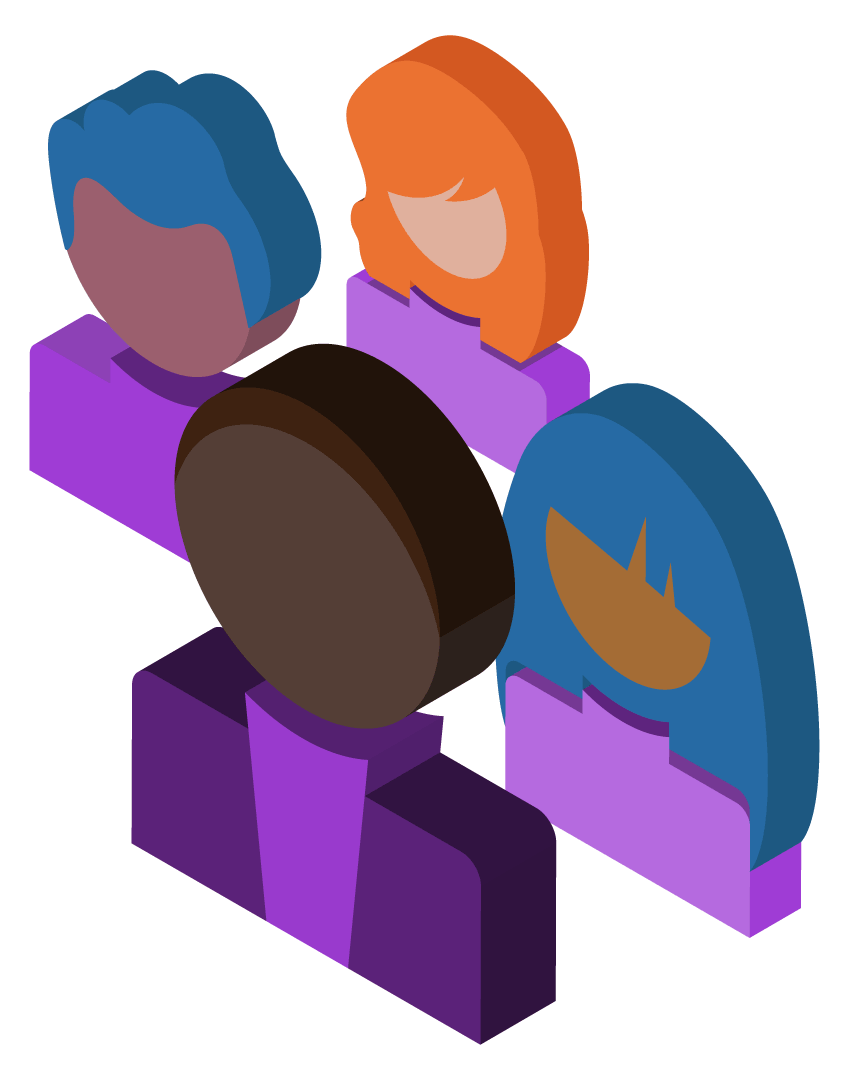 Empathetic & Friendly
Leaders acknowledge others' work and care deeply about their team and company. A leader is approachable and supportive and only hires individuals who improve the culture. Leaders understand that the team succeeds together.
Problem Solvers
Leaders want to find solutions to problems and improve the lives of others, even if that means starting from scratch. They experiment often and view unsolved problems as an open horizon of opportunity.
Motivate
Leaders motivate others and understand that getting "buy-in" is essential for a team to be effective. They view disagreement and conflict as an opportunity to unify others behind a vision. They strive to mentor others and take pride in the success of their team.
Communicate Directly
Leaders never withhold constructive feedback. They are not afraid to ask questions or challenge assumptions and encourage others to do the same. Leaders are masters at tailoring the message for the audience.
Encourage Collaboration
Leaders involve others in important decisions. They ask for feedback often and seek to expand the decision-making circle. They encourage a difference of opinion and elevate others selflessly.
High-Energy and Hard Workers
Leaders are passionate and detail-oriented. They find ways to enjoy mundane tasks, and others find their energy and optimism contagious. They are constantly driven to innovate and love working with a high-quality team. Leaders hold others to the same high standards they hold themselves.
Provide Direction
Leaders are not paralyzed by difficult decisions. They have clarity of thought in chaos and are not afraid to take charge. They honestly consider the ideas of others and unify the team once a decision is made.
Trust Their Team
Leaders trust their team and provide freedom and autonomy to accomplish their goals. They encourage team members to think creatively and approach problems from other perspectives. Leaders recognize the strengths of their team and ensure they are positioned to succeed.
Love to Learn
Leaders are curious, have a strong desire to learn, and can soak up information quickly. They won't pretend to know things they don't and pride themselves on asking questions. They understand that failure is the best way to learn and see it as an opportunity for future success rather than as defeat.
Want to Join our Team?
If you're interested in joining our talented and passionate team, visit our Careers page to learn more about what it's like to work at Revaly and check out our available positions.