3D collaboration for the entire team
Share, view, and give feedback on any 3D design asynchronously or in real-time.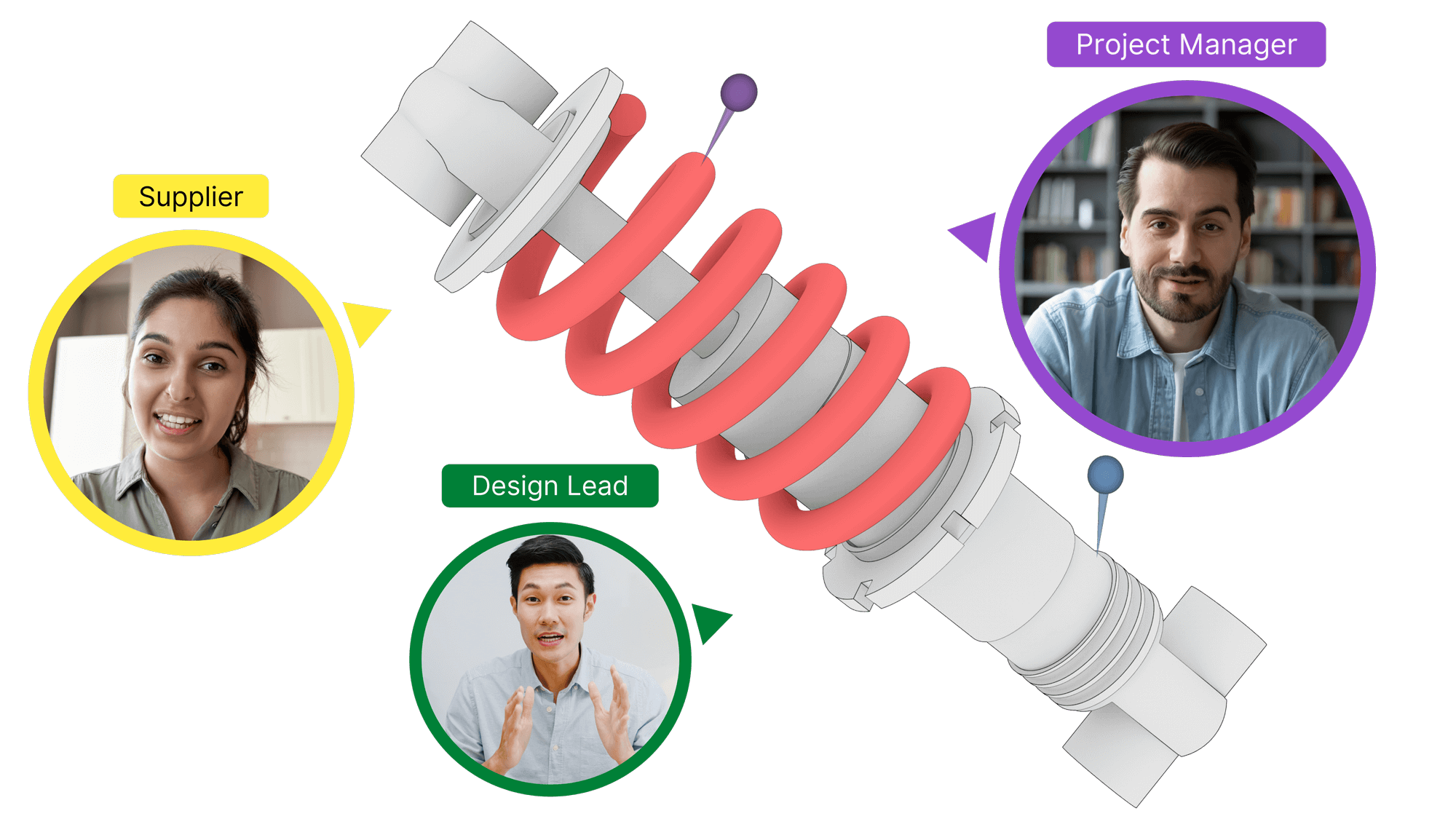 Collaboration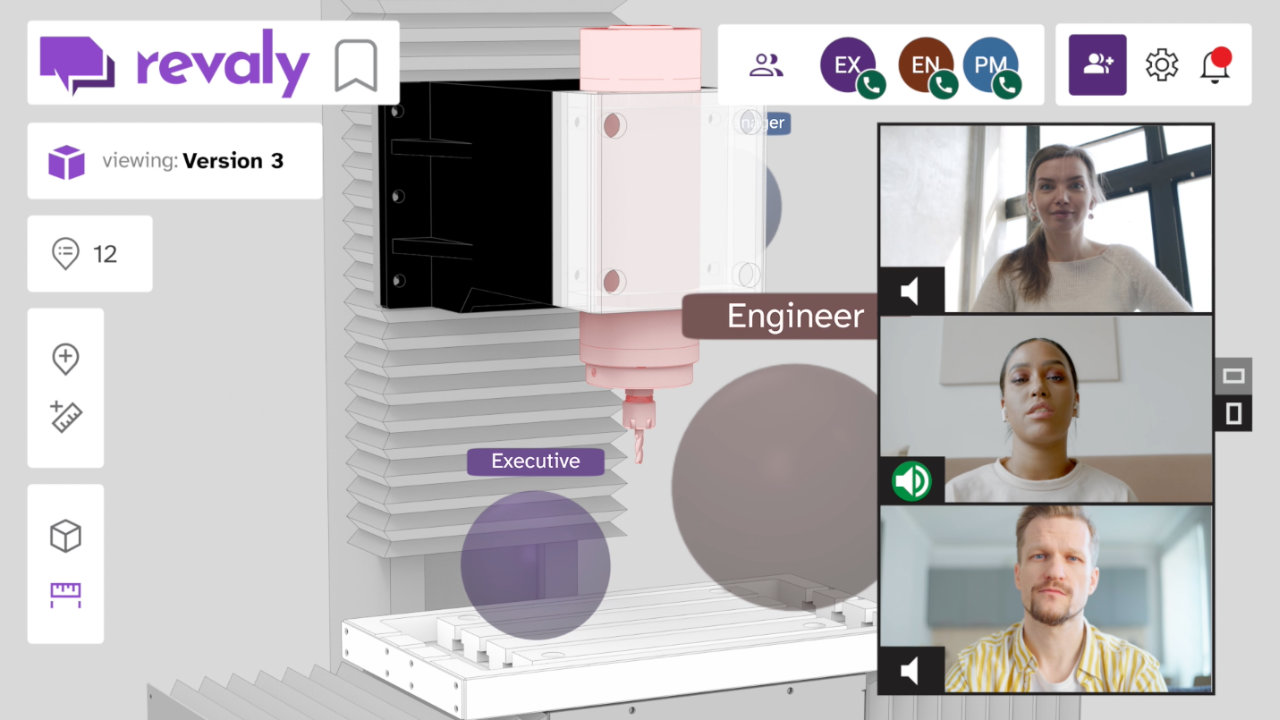 Version Management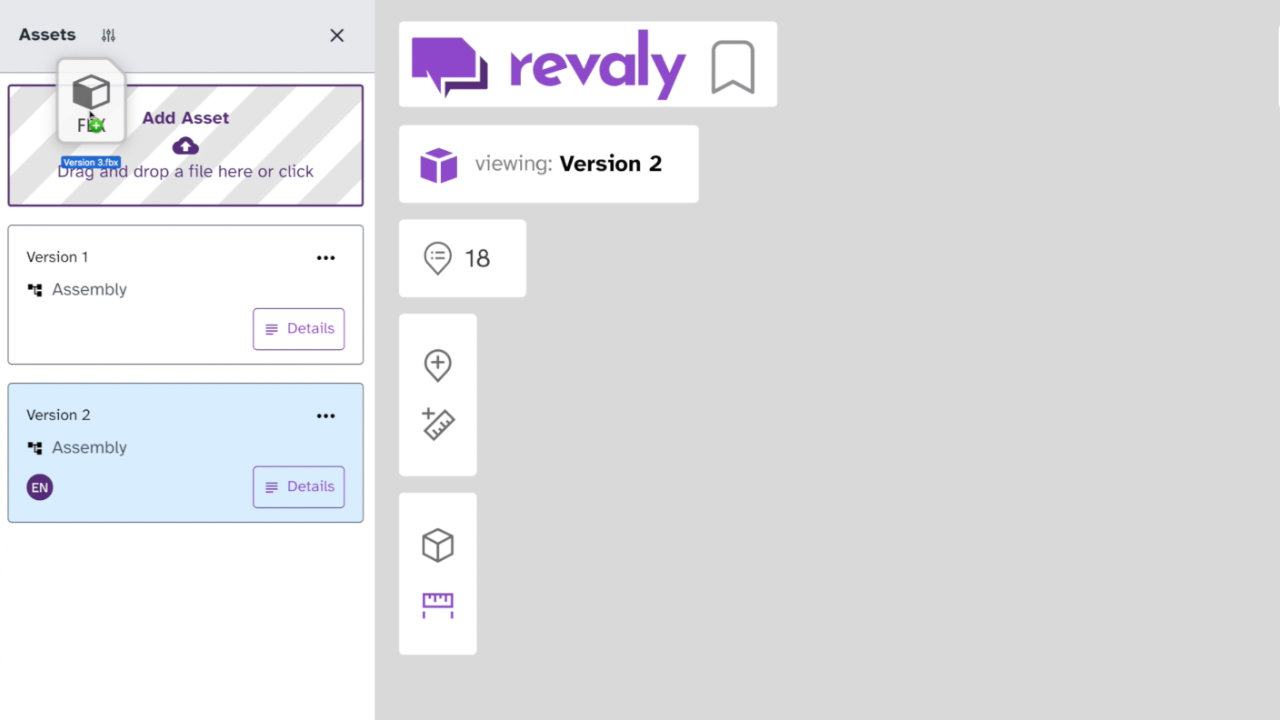 Location-Specific Feedback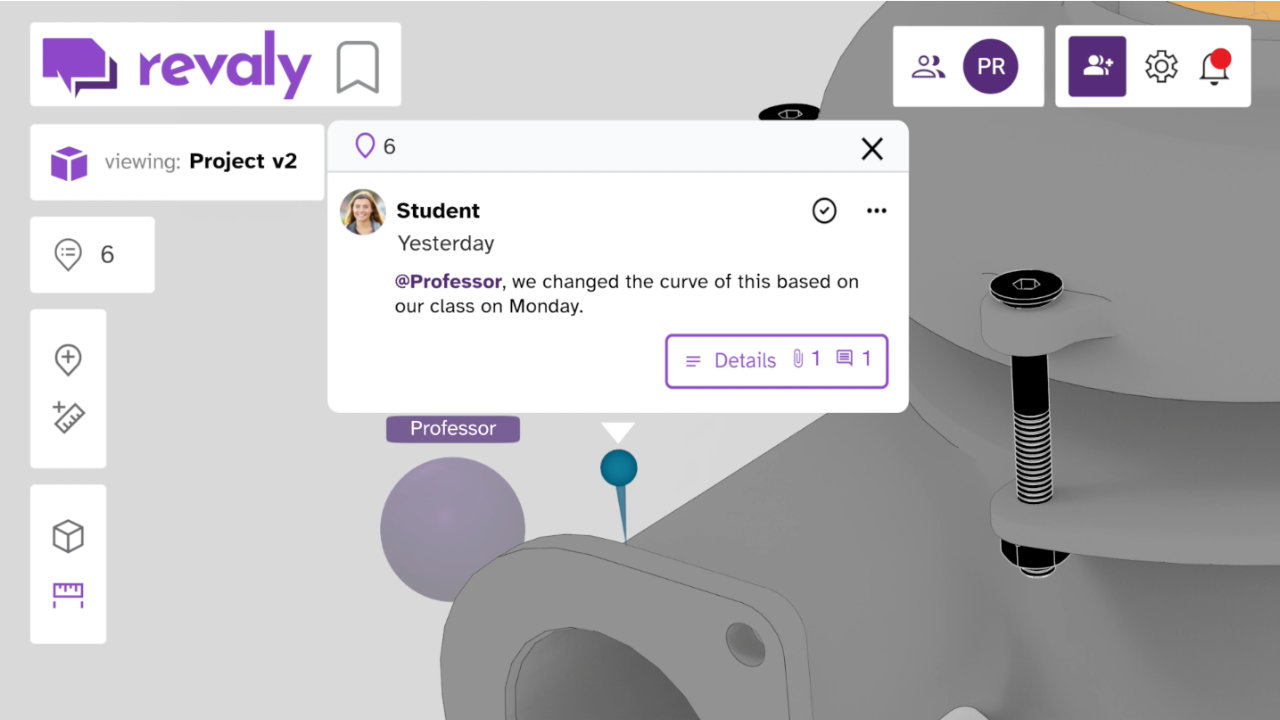 Easy access for everyone, everywhere
Refine your ideas in real-time. Improve feedback by bringing everyone together, whether they're remote or in the room.
Share complex files, without complexity
Get everyone on the team in on manufacturing discussions, without an expensive CAD license.
See where and when teammates are working
Know when a customer or team member is viewing the 3D file and exactly the area they're looking at.
Built-in video and audio tools to aid communication
Make better and quicker decisions by supplementing discussions with video examples and in-platform calling.
One Click Import
Completely native with no plugins, extensions, or add-ons required

Solidworks

Creo

Inventor

Siemens

Catia

onshape

Blender

Fusion 360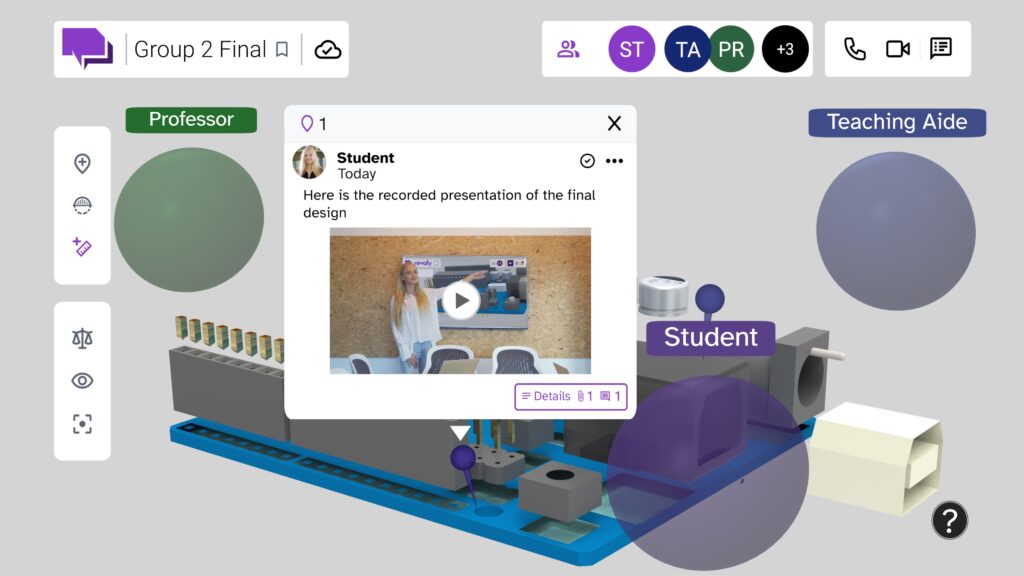 Project Management
Work from any device, wherever you are. Access files, give feedback, and work with your team your own way.
Engineering and Design
Establish a single source of truth – changes, feedback, and comments are automatically saved, so you spend time on the things that matter.
Vendors and Suppliers
Simple, secure, real-time sharing with customers. Connect to all of your 3D assets and present from anywhere.
Education
Empower your students—reduce logistics, confusion, and repeat work. Collaboration doesn't have to stop at the four walls of the classroom.
Teams that use Revaly have been able to reduce product development time by up to 30%!
Welcome to the future of 3D collaboration
Questions? Contact our sales team.