Let's start today with a game of word association. When you hear the word Ford, what immediately springs to your mind? I'll wait. I'm guessing that your answer to my question didn't include the word innovation. In fact, if I had asked you to name an innovative car company, odds are that your answer would have been Tesla. As it turns out, Ford is doing some pretty innovative things around asynchronous and collaborative design.
Envisioning a New Ford
Let's start by addressing the elephant in the room: The fact that the company still exists at all nearly 120 years after its founding is nothing short of amazing. Here's a fascinating stat that stayed with me two decades after reading The New York Times Century of Business. Of the one hundred companies originally listed on the NY Stock Exchange, nine were still around at the time of the book's publication. Ouch. In order for Ford to make it another decade, however, its leadership realized that it would have to make some radical changes—and not just around electric cars.
How employees work needed to change. To this end, the company has embraced remote and hybrid work to a remarkable extent. As Brett Foote writes: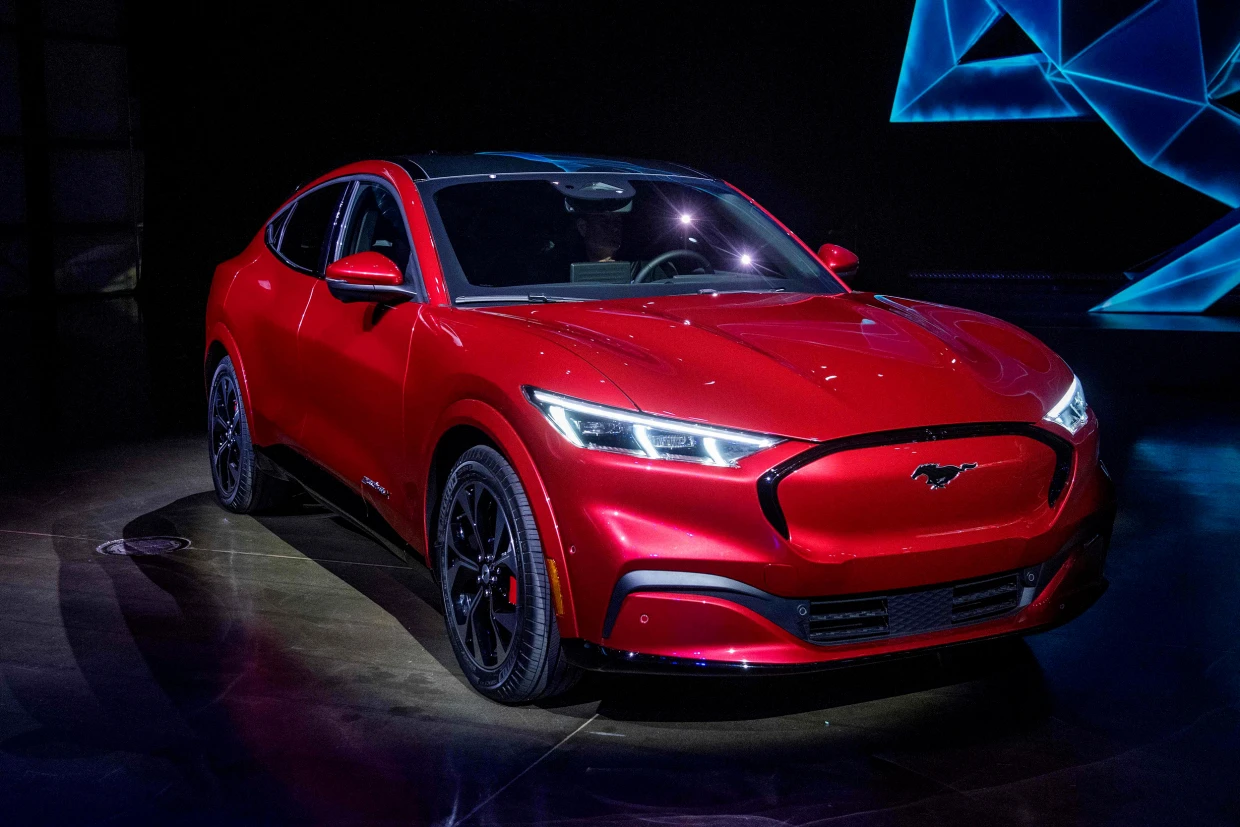 ..Ford has created what it calls "collaboration centers" at its headquarters in Dearborn, Michigan, as well as at its Advanced Engineering Center, Product Development Center, Rotunda Center, and the Ford Experience Center. These areas contain supplies, meditation areas, video conferencing, dual monitor setups, sitting areas, adjustable desks, on-site IT support, an online workspace reservation system, and upgraded dining areas—all of which are designed to mimic the sort of amenities one might enjoy from a home office.
Employees who need to handle individual tasks won't need to schlep to the office. For more collaborative and design-related matters, however, workers will have to make the trek.
Which design tools will your employees use while in the office and while working remotely?
The move to collaboration centers represents a big, expensive, and potentially irreversible change—one that Ford's management studied extensively before adopting. In the fourth quarter of 2020, the company conducted internal research. Ninety-five of 56,000 global respondents preferred hybrid work.
The Right Tools
As a case study, Ford is instructive on a number of levels. Its age and workforce size mean that change won't come easy. It's no four-person startup. What's more, designing electric cars is fundamentally different than their gas-powered counterparts. I will be curious to see how companies such as Ford navigate the future of work—specifically around asynchronous and collaborative design. In no particular order, my questions include:
What tools will employees use while in the office and while working remotely?
How will in-person and remote employees provide feedback to each other?
How will designers involve other product and non-product people in key design decisions?
Will Ford attempt to build its own design software, tweak its existing applications, or purchase an off-the-shelf tool?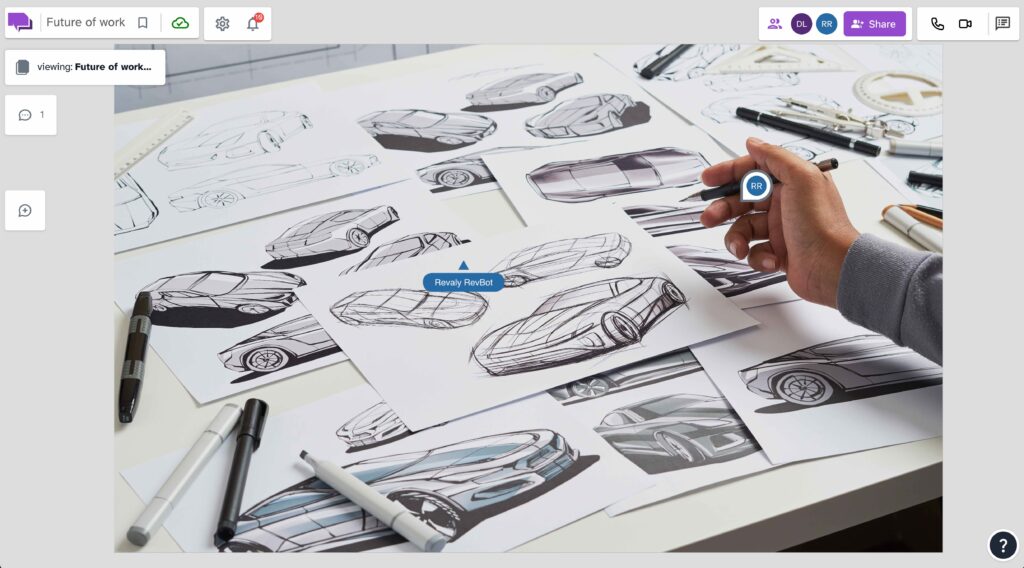 Simon Says
Your company probably doesn't design and/or manufacture automobiles. Still, at some point, an individual, group, or vendor designed its website, marketing brochures, or logo. Brass tacks: the way that you interact with designers in the future is going to change. The question is, Are you ready?
Want to join the team?
Like what you see here, and want to join the team? Check out our job openings on our Careers page.
About Revaly and ZVerse
ZVerse, an award-winning design technology firm, today announces early access of Revaly, its web-based 3D design collaboration software, which is focused on solving the unique communication challenges between engineers and their non-technical peers and/or clients. With Revaly, everyone can securely view, share and annotate computer-aided design (CAD) models asynchronously or in real-time from any device.
"Our goal with Revaly is to make design conversations incredibly easy, efficient and enjoyable for engineers and non-technical collaborators," said John Carrington, CEO of ZVerse. "Having spent years in the design-for-manufacturing world, we understand the importance of getting feedback early and often from all stakeholders. Revaly offers an approachable user experience for hi-fidelity design conversations that result in happier teams and more productive organizations."