Recently, GrabCAD announced that it would discontinue its popular tool, Workbench.
This is a huge disappointment to the nearly 20,000 engineers, designers, and manufacturers who have come to rely on Workbench for their computer-aided design (CAD) and data management needs. These professionals have invested significant time and resources into learning and utilizing Workbench, and the decision to shut it down will significantly impact their workflows and productivity.
GrabCAD Workbench's greatest strength is its versatility. It is a comprehensive CAD and data management platform with powerful tools for collaboration, analysis, and design review. It can also integrate with a variety of different CAD programs and cloud-based services, making it an excellent choice for teams who need to work across multiple systems.
Despite its popularity and widespread use, Workbench has not had a dedicated team of developers working on it for the past five years. Instead, the platform relied on a customer support team to address any issues or concerns that users may have had. Many Workbench users expressed frustration with the lack of updates and new features and called on the company to invest more resources in the platform's development.
While the decision to discontinue the tool was no doubt difficult, it creates an opportunity for newer and better platforms to step up and fill the gap for engineers and students looking for a place to share and collaborate on CAD models.
Luckily, there are alternatives like Revaly, a web-based collaboration tool that makes it easy to view, share, and give feedback on 3D files.
Revaly is quickly gaining popularity as a preferred tool for companies of all sizes due to its ability to quickly and efficiently share and give feedback on 3D and 2D models. This innovative platform allows users to collaborate on design projects without needing a costly CAD license.
Revaly offers a variety of tools to facilitate collaboration, including the ability to leave comments and feedback directly on the 3D model with pinpoint annotations. Additionally, Revaly allows users to easily share their 3D files with others through a secure link, making it simple to collaborate with team members, clients, and partners. With built-in audio and video calling and integrations with the world's most popular communication platform, Microsoft teams, it's never been easier to work together.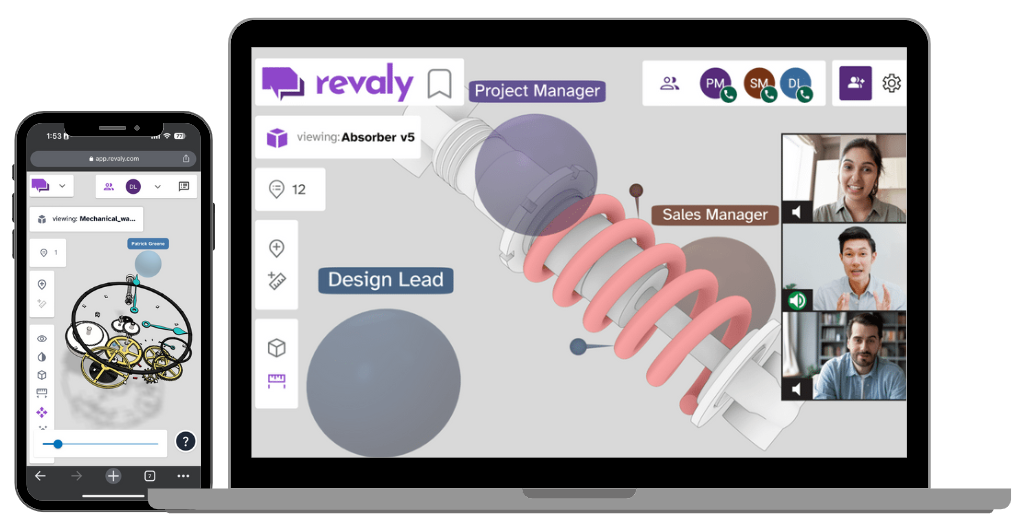 Revaly's greatest strength is that it is designed to grow with the team using it. It can be used simply and easily as a basic viewer or as comprehensively as an early-stage PDM system. The built-in data storage and versioning that Revaly encapsulates is an essential element to keep track of the evolution of 3D designs, 2D documentation, and feedback at each stage of development.
In addition to its excellent interface and robust toolset, Revaly also boasts a strong team of dedicated developers who are constantly working to improve and update the platform. The team of professionals is committed to ensuring that Revaly remains at the forefront of the industry, offering users the latest and most advanced tools and features available.
Revaly is the new and improved Workbench for education
Revaly is a revolutionary educational tool that is already being widely adopted by institutions across the country. Its effectiveness has been proven time and time again, with both professors and teachers noticing a significant improvement in student engagement and academic performance. This innovative platform has the potential to completely transform the way we approach education, making it more interactive, engaging, and effective for students of all ages. With its powerful features and intuitive interface, Revaly is quickly becoming a go-to resource for educators looking to boost their students' success.
Revaly is 100% free for education and has all of the collaboration and feedback tools that Workbench had, but with many additional features. In addition to robust file support, Revaly has audio and video calling capabilities, a variety of integrations, and a modern and intuitive interface.
While many will certainly be sad to lose Workbench, Revaly is ready to take its place.
We extend a warm welcome to any engineers or students who may be searching for a new home for their design projects. We invite you to try Revaly and see the many benefits and features for yourself. We are confident that you will find our platform a valuable resource for your collaborative needs.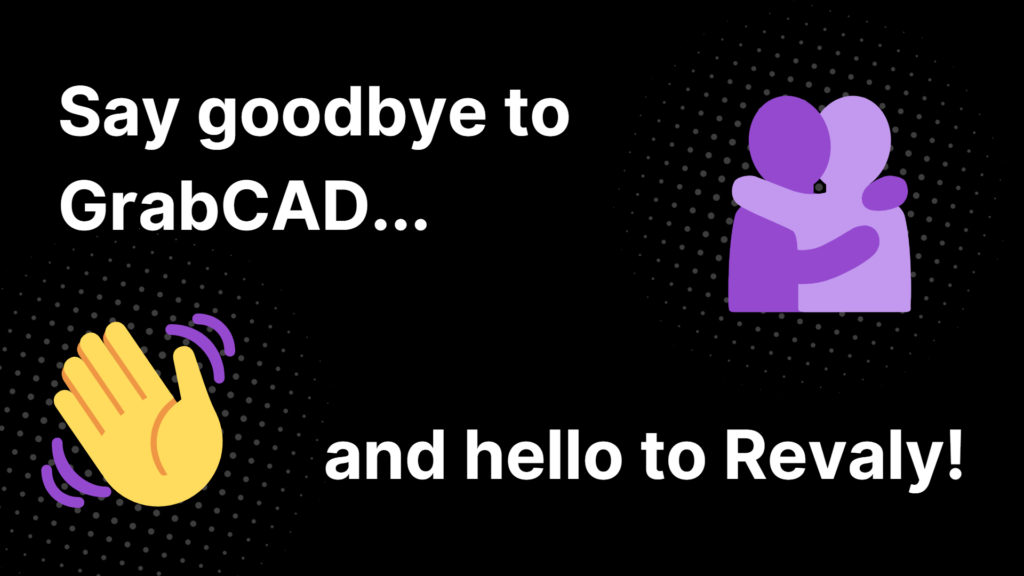 Our team is eager to answer any questions and provide you with all the information you need to make an informed decision about whether Revaly is the right fit for your organization. We understand that implementing new software can be daunting, and we are committed to providing you with the support and guidance you need to ensure a successful rollout.
If you want to learn more about how Revaly can help you revolutionize your design review process and take your organization to the next level, don't hesitate to reach out to us. We look forward to connecting with you and helping you make the most of this powerful tool.
Want to join the team?
Like what you see here, and want to join the team? Check out our job openings on our Careers page.