We've made several improvements and added new features to make your experience even better. This Revaly update includes new integrations, improved performance, and new tools to help you get the most out of the app!
🪢 Teams Integration
Enhancing your workflow and maintaining a "flow state" is what Revaly is all about, which is why we are committed to integrating with as many of your favorite applications as possible. As a result, Revaly is now fully integrated with Microsoft Teams!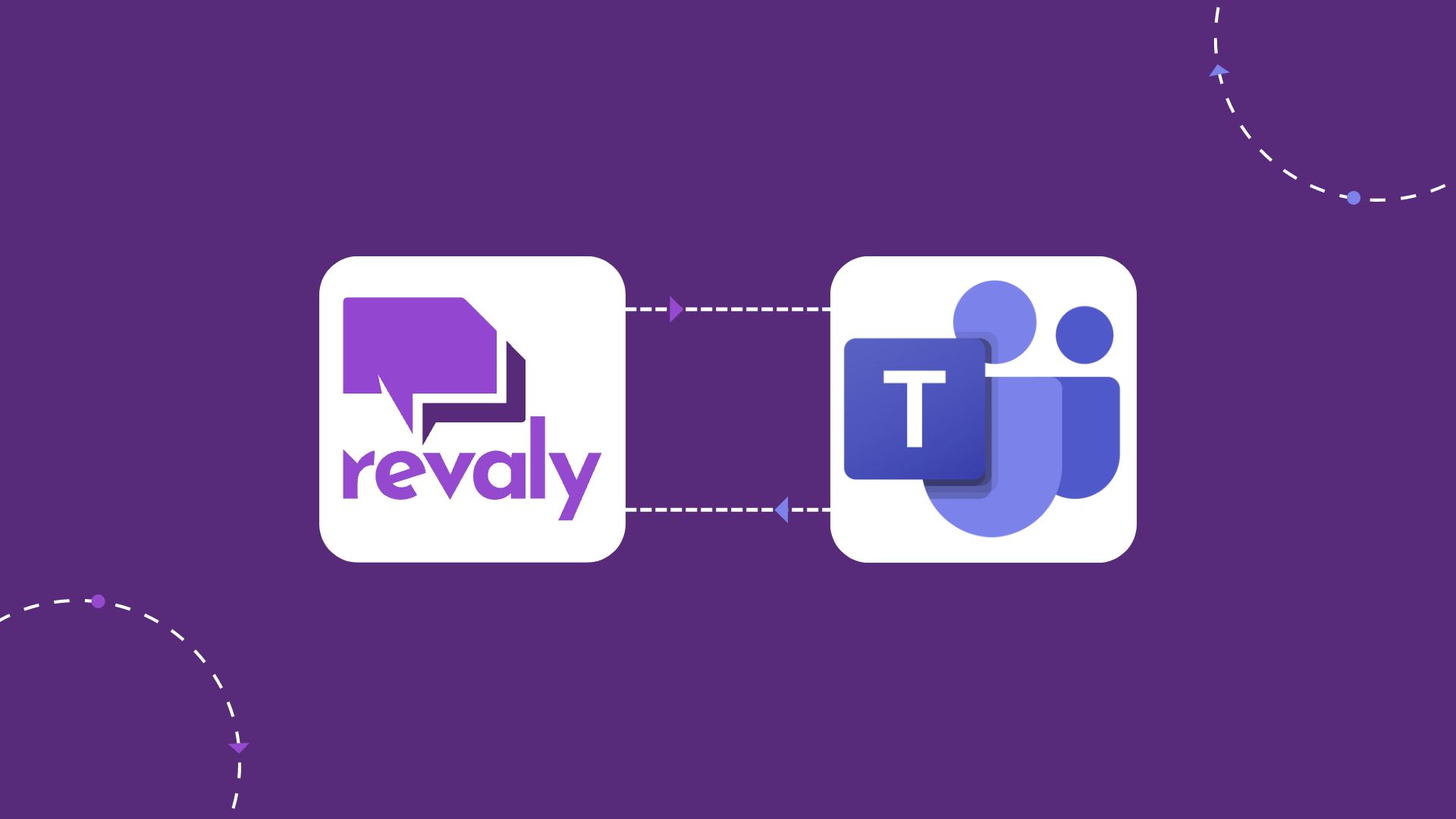 Never miss a comment, annotation, or upload and get notifications sent directly into your Microsoft Teams account! Integrating is simple and easy, so you'll never miss an update. Check out our Step-by-Step Guide to integrate Revaly with Microsoft Teams today!
🫳🏻 Drag and Drop
Our goal is to make collaboration as easy as possible, and that means reducing the number of steps involved in uploading and sharing your files. To enable this you can now create a space even more quickly by dragging and dropping the file right from the dashboard!
🖍️ Sketch Pad (Experimental)
One common feature request we've received is for a sketch pad, where users can easily screenshot and markup the asset they're viewing- well now you can! This allows an entirely new way for users to interact and give detailed feedback from directly inside of Revaly.
The sketch pad is currently an experimental feature and can be found in any space under the experimental settings menu. To learn more about experimental features, click here.
🚧 Improved Permissions
Permissions are the backbone of any application, and we are working hard to build out a robust, yet friendly permissions suite. As part of these continued improvements, users now have the ability to toggle the share and download ability on a per-user basis, both from the member settings section, and inside the share module!
These roles can be adjusted at any time, making is easy to ensure everyone has the right access level.
📍 Annotations Highlights
Annotations are the most common way users give feedback, and placement is key. When placing annotations, users will now see the highlighted geometry so they can ensure that annotations are placed perfectly, the first time.
🔔 Notifications
With more happening in Revaly than ever before, staying up to date can be a challenge. That's why we are working on improvements to our notification system that ensure you never miss an update! Starting today, you will now receive alerts in-app and via email each time a notification is placed, without needing to be tagged.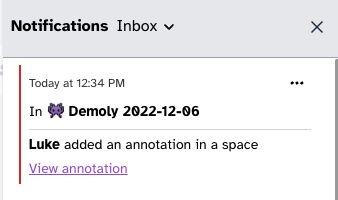 🆕 New File Types
We are constantly working to expand our file upload and conversion tools so you can use Revaly with any program you use! In keeping with this work, we have officially added support for .IAM, .IPT, and .JT files. Some limitations may occur, so for more information check out our accepted file types for more information.
This is just the first of a series of Revaly updates… and we're always working hard to improve our product. Let us know what you think, or take a quick trip over to revaly.com for a look… we'll be sure to keep you updated as soon as our next updates are ready.
Knowledge Base
Not sure how to do something in Revaly? Check help.revaly.com – we have guides and detailed information on how to get the most out of Revaly.
Report a Bug
We work hard to catch every bug before release, but sometimes they sneak in. If something doesn't work the way you think it should, please report it to us by submitting a bug report using the question mark button inside Revaly or reach out to us at support@revaly.com.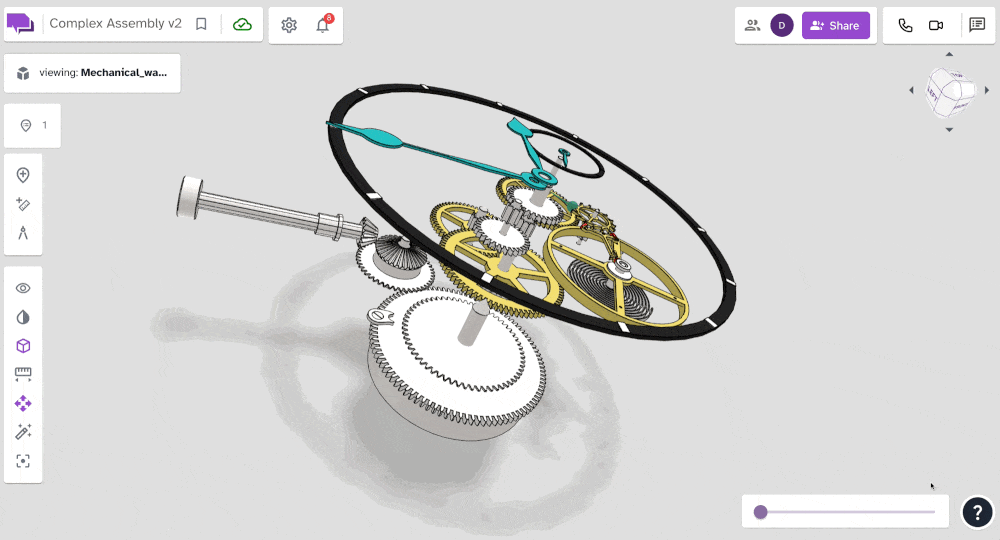 Want to join the team?
Like what you see here, and want to join the team? Check out our job openings on our Careers page.